At the recently concluded Hong Kong Electronics Show, Kimeery, a leading manufacturer of LCD screens, made a significant impact by showcasing their cutting-edge electronic screen technology and high-quality electronic parts.
The exhibition provided an ideal platform for Kimeery to demonstrate their expertise in the ever-evolving electronic screen industry. With a wide range of LCD screens and electronic components on display, Kimeery attracted a large number of industry professionals, buyers, and technology enthusiasts.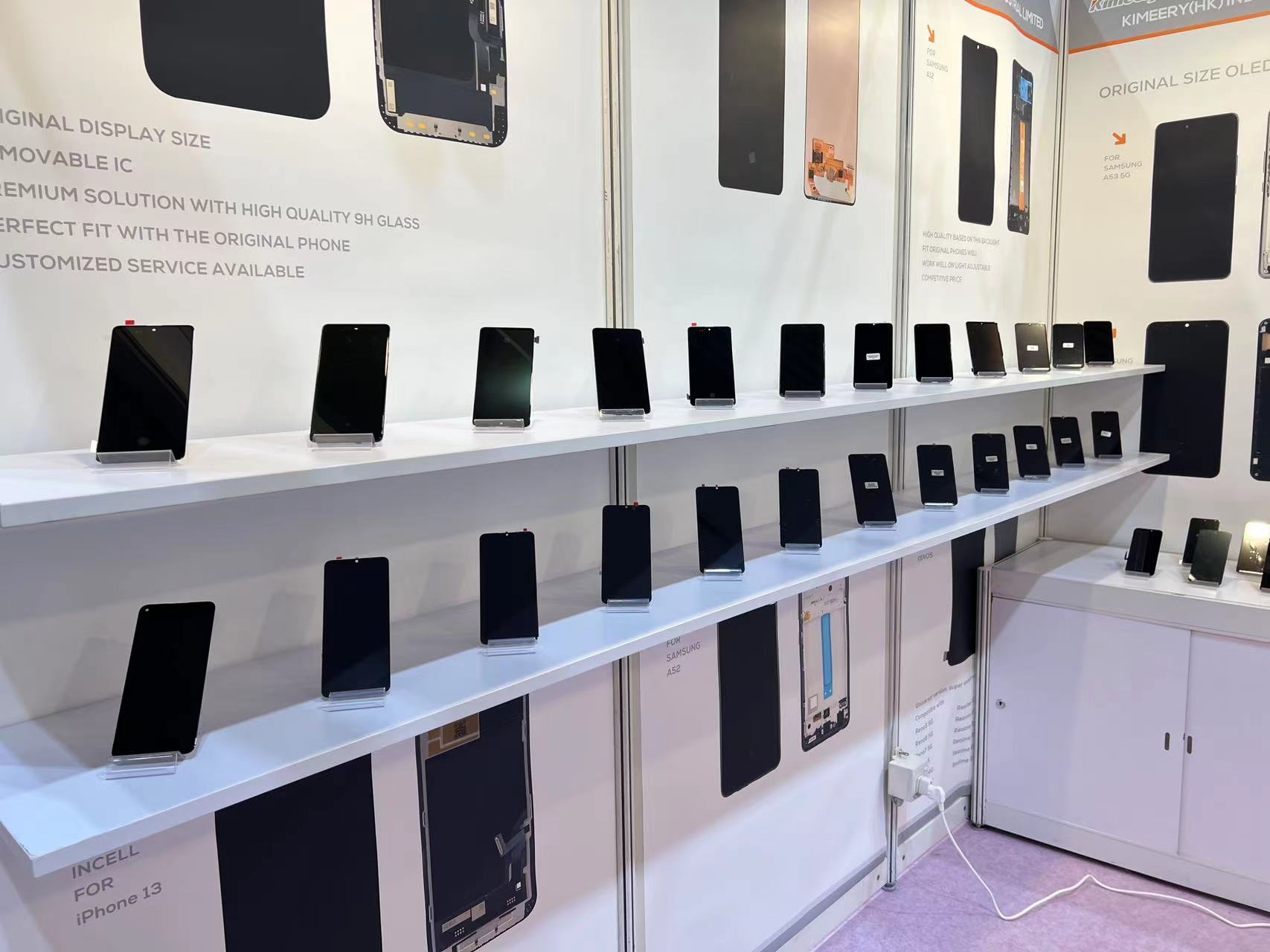 One of the highlights of Kimeery's showcase was their state-of-the-art OLED screens. These ultra-thin and flexible displays offer superior image quality with vibrant colors and deep blacks. The company's commitment to research and development was evident through their advanced OLED technology that captivated attendees.
In addition to OLED screens, Kimeery also presented the most popular LCD screen offerings featuring advanced features like high resolution, wide color gamut, and energy efficiency. These cutting-edge displays garnered significant attention from customers.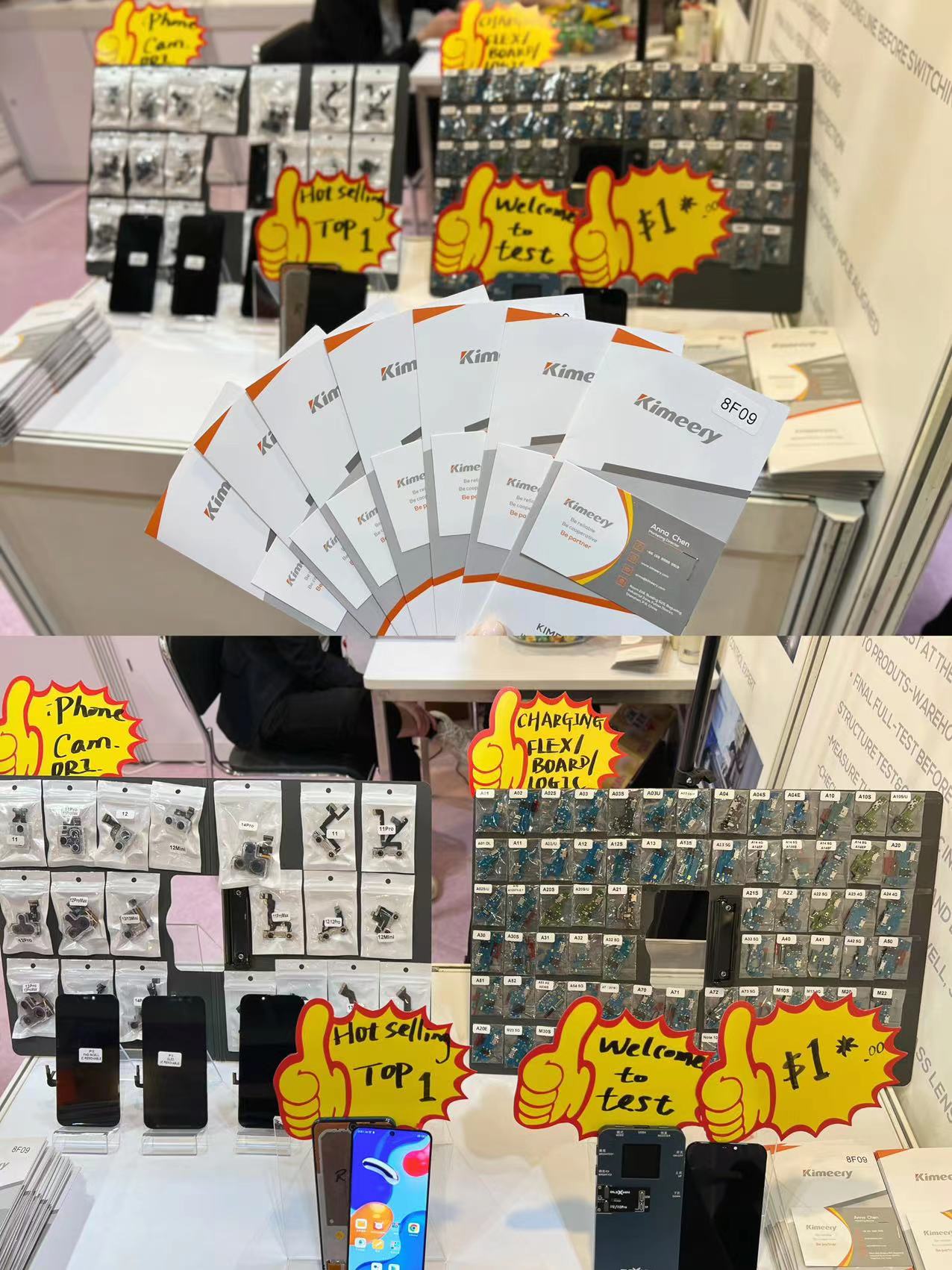 Precision Engineered Electronic Parts

In addition to their LCD screens, Kimeery also presented a wide array of precision-engineered electronic parts that are essential for various electronic devices. From flex to cameras, visitors had the opportunity to explore Kimeery's comprehensive range of components designed to meet the diverse needs of manufacturers.
Commitment to quality was evident in the durability and performance of their electronic parts. Kimeery's representatives were on hand to explain the technical aspects and advantages of each component, ensuring that visitors gained a deep understanding of their product offerings.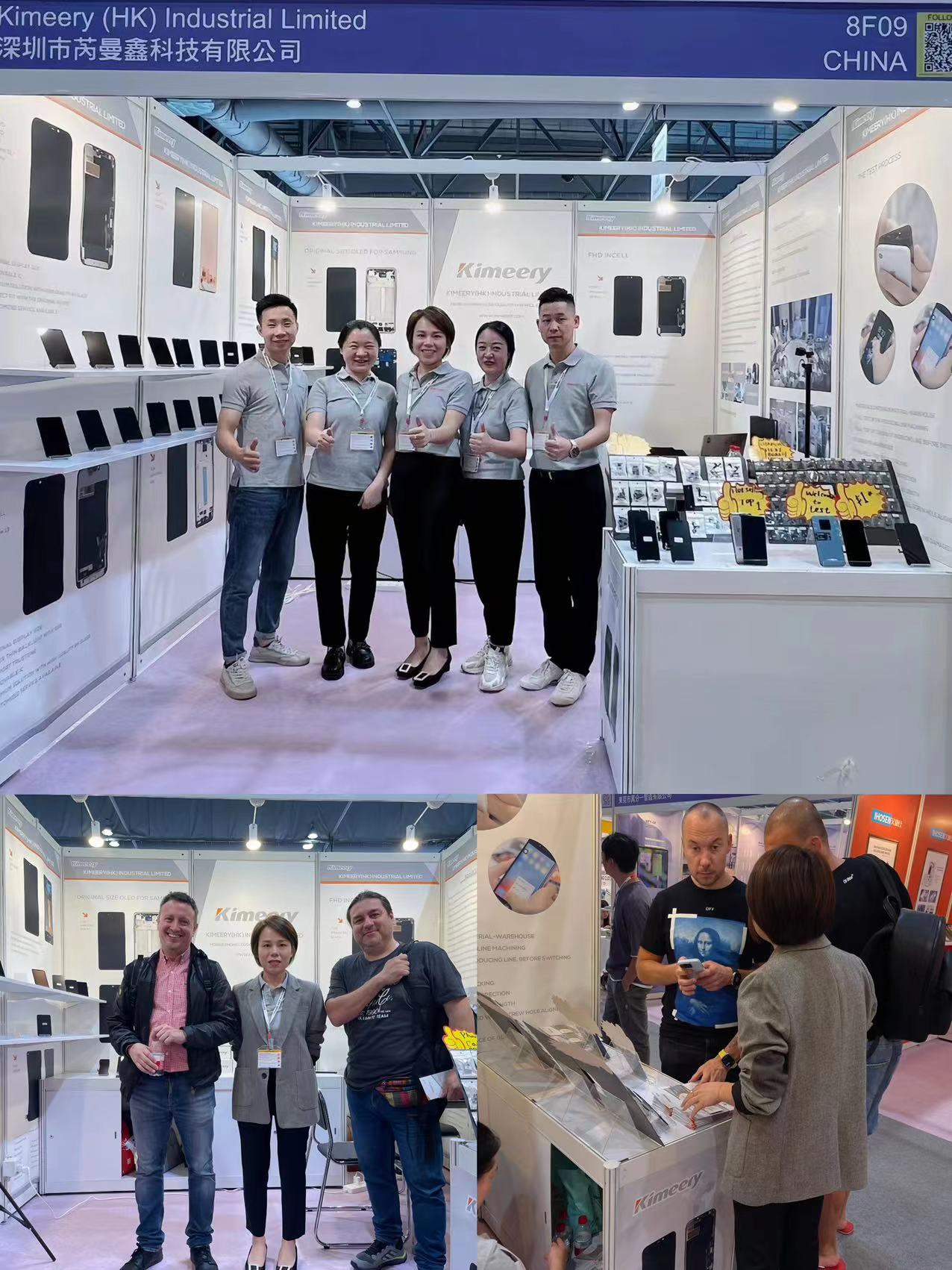 Demonstrates Kimeery's Core Strengths
During the exhibition, Kimeery engaged with visitors through interactive demonstrations that highlighted the versatility and performance of their electronic screens educated attendees about the latest trends and advancements in screen technology.
Kimeery's participation in this esteemed event not only solidified its position as a leading LCD screen manufacturer but also opened up new opportunities for collaboration and growth. By leveraging their success at the Hong Kong exhibition, Kimeery is poised to strengthen its global presence and continue driving innovation in electronic screen technology.
As the demand for advanced electronic screens continues to rise, Kimeery's dedication to research, development, and customer satisfaction sets them apart from competitors. Their impressive showcase at the Hong Kong Electronics Show serves as a testament to their commitment to excellence.
In conclusion, Kimeery's participation in the Hong Kong Electronics and Technology Show was a resounding success. Their cutting-edge LCD screens garnered attention from industry experts while demonstrating their expertise in electronic display technology. With this triumph under their belt, Kimeery is well-positioned for future growth and continued leadership in the market.