Continuing the trend from last year's iPhone 14 series, Apple has introduced the 6.1-inch iPhone 15 and 15 Pro models, as well as the 6.7-inch iPhone 15 Plus and iPhone 15 Pro Max.
The iPhone 15 series has Super Retina XDR displays with HDR and True Tone, as well as P3 Wide Color Gamut and 2,000 nits of peak brightness.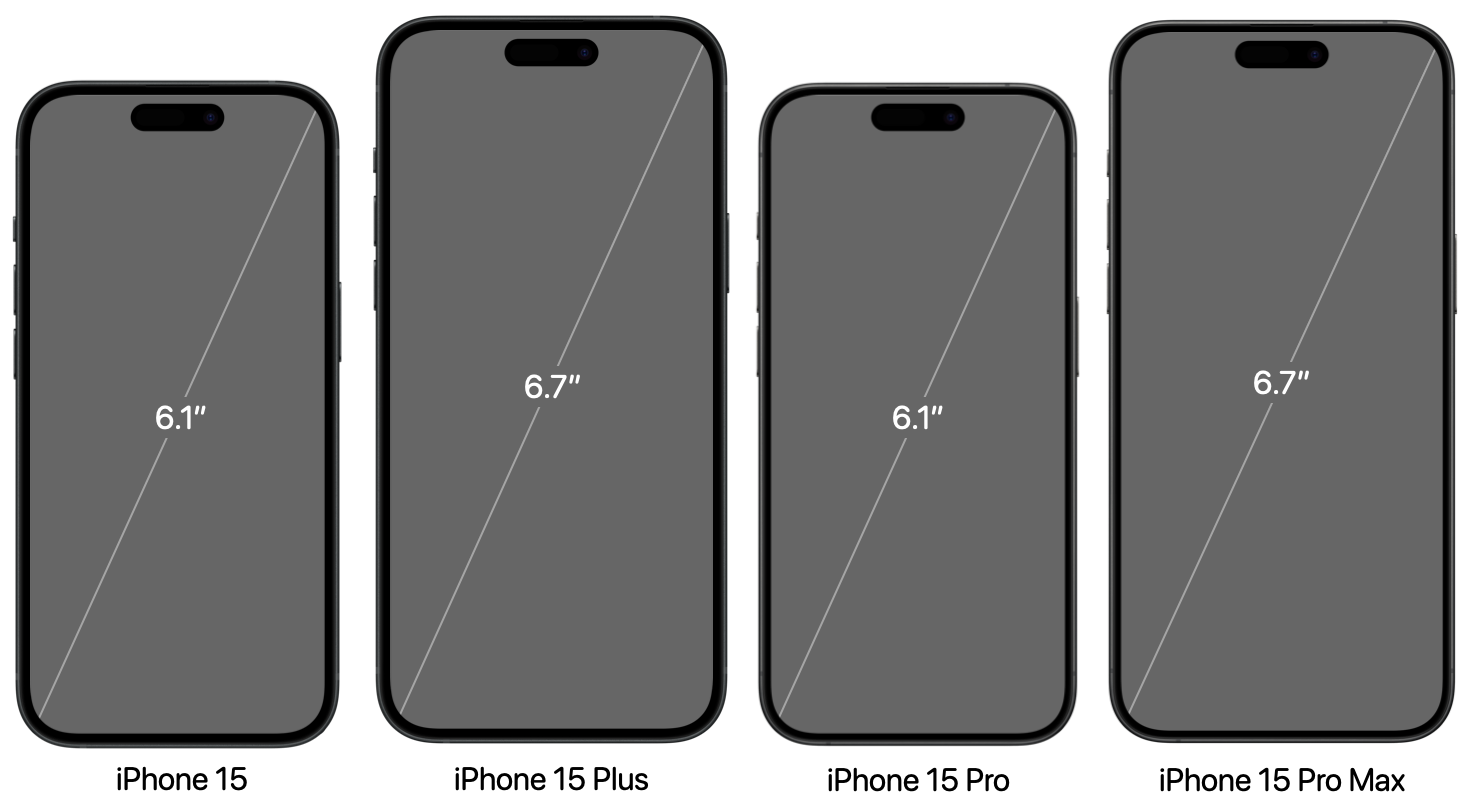 | | | | | | |
| --- | --- | --- | --- | --- | --- |
| Model | Display Type | Display Resolution | Display Size | AOD Display | Battery life |
| iPhone 15 | Super Retina XDR OLED | 6.1 inches | 1179 x 2556 pixels | No | 20hour |
| iPhone 15 Plus | Super Retina XDR OLED | 6.7 inches | 1290 x 2796 pixels | Yes | 26-hour |
| iPhone 15 Pro | Super Retina XDR OLED | 6.1 inches | 1179 x 2556 pixels | Yes | 23-hour |
| iPhone 15 Pro Max | Super Retina XDR OLED | 6.7 inches | 1290 x 2796 pixels | Yes | 29-hour |
iPhone 15 Series LCD Screen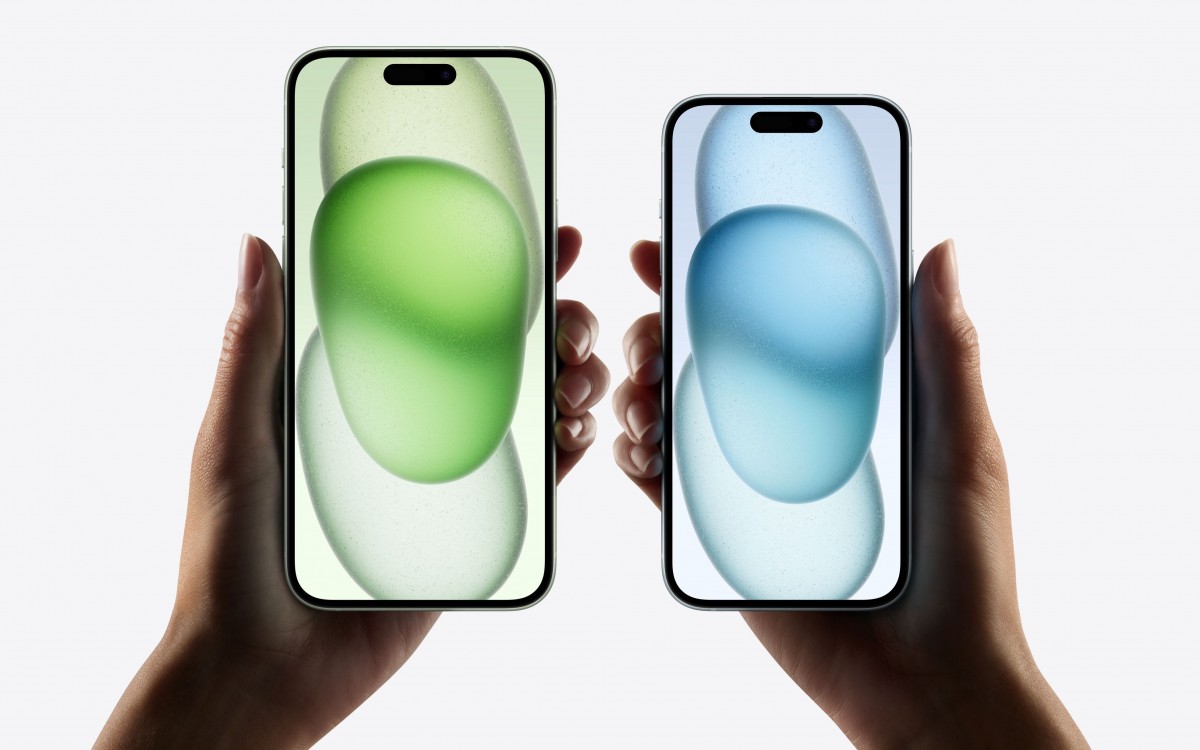 The standard iPhone 15 is available with a 6.1-inch OLED display or a 6.7-inch OLED display. Thanks to the OLED technology, the display has very vibrant and bright colors and deep blacks. Brightness has also been improved, now topping out at 1600nits on the iPhone 15 and iPhone 15 Plus, viewing angles are good, and both screens are very responsive. It's also worth noting that the iPhone 15 and iPhone 15 Plus now support Dolby Vision, the higher refresh rate display and improved color accuracy will deliver a superior visual experience, ideal for content consumption and mobile gaming.
The iPhone 15 Pro features a 6.1-inch LCD screen, while the iPhone 15 Pro Max comes with a 6.7-inch LCD display. The 6.1-inch display is the same size as the standard iPhone 15 model and features an OLED panel for vibrant, eye-catching colors, deep blacks, and bright whites. ProMotion technology delivers a ProMotion technology delivers a 120Hz refresh rate, compared to 60Hz on the standard iPhone 15, and features a Super Retina XDR display with Always-On and ProMotion technology for a great viewing experience.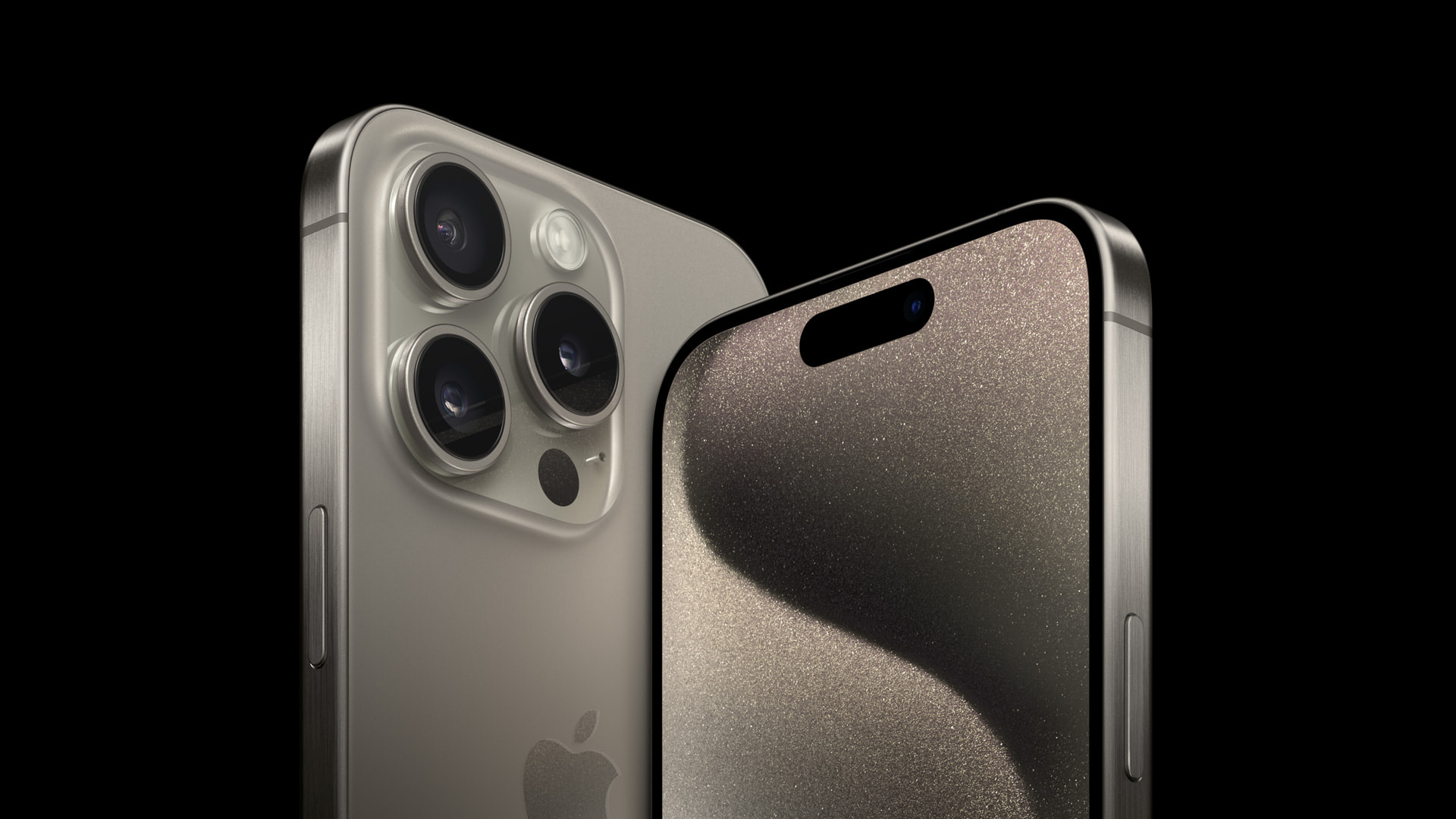 Both iPhone 15 and 15 Plus feature Dynamic Island, and an advanced camera system designed to help users take fantastic photos of everyday moments in their lives. A powerful 48-megapixel main camera enables super-high-resolution photos and a new 2x Telephoto option to give users a total of three optical zoom levels — like having a third camera. The iPhone 15 series also introduces the next generation of portraits, making it easier to capture portraits with great detail and low-light performance.
Powerful camera upgrades for iPhone 15 Pro and Pro Max deliver higher image quality equivalent to seven professional lenses, including a more advanced 48-megapixel main camera system, next-generation portraits with focus and depth control, improvements to Night Mode and Intelligent HDR, and a new 5-band camera with a new camera that's exclusive to iPhone 15 Pro Max. 15 Pro Max uses the telephoto lens to achieve a 5x optical zoom, a first for any iPhone model released to date.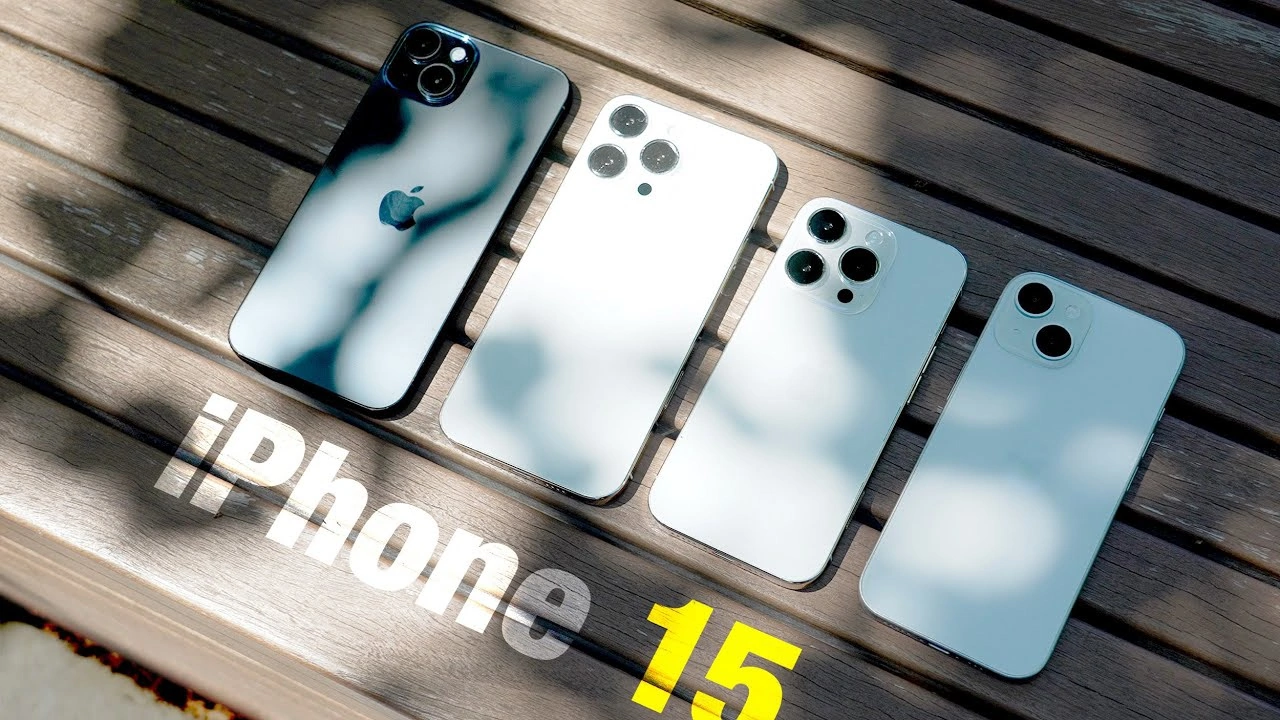 The differences in mAh ratings are basically minimal. However, considering the improved efficiency offered by the newer chipsets in the iPhone 15 (A16 Bionic) and iPhone 15 Pro (A17 PRO) in addition to optimized software, it is most likely one would see noticeable battery life gains. However, it can only be substantiated via a review once the devices are available.
The certifications confirmed the standard and Pro iPhone 15 models to carry more juice than their predecessors. The iPhone 15 now has a 3,349 mAh cell, which is a 70 mAh difference from the iPhone 14. Meanwhile, the iPhone 15 Plus gains a paltry 58 mAh and is rated at 4,383 mAh capacity.
Moving on to the iPhone 15 Pro models, the smaller one packs a 3,274 mAh capacity, up from the 3,200 mAh capacity in the iPhone 14 Pro. The iPhone 15 Pro Max has the largest gains among all at 99 mAh with its 4,422 mAh rating over last year's premium iPhone model. On such a note, it is quite an impressive feat considering this model is now lighter than before.
Apple iPhone 15 vs. iPhone 14 Battery Capacity Difference


| | | | |
| --- | --- | --- | --- |
| Model | Battery | Model | Battery |
| Apple iPhone 15 | 3,349 mAh | Apple iPhone 14 | 3,279 mAh |
| Apple iPhone 15 Plus | 4,383 mAh | Apple iPhone 14 Plus | 4,325 mAh |
| Apple iPhone 15 Pro | 3,274 mAh | Apple iPhone 14 Pro | 3,200 mAh |
| Apple iPhone 15 Pro Max | 4,422 mAh | Apple iPhone 14 Pro Max | 4,323 mAh |